Dining room. (Floors are being refinished to perfection - this is with 1 of 3 coats of varnish)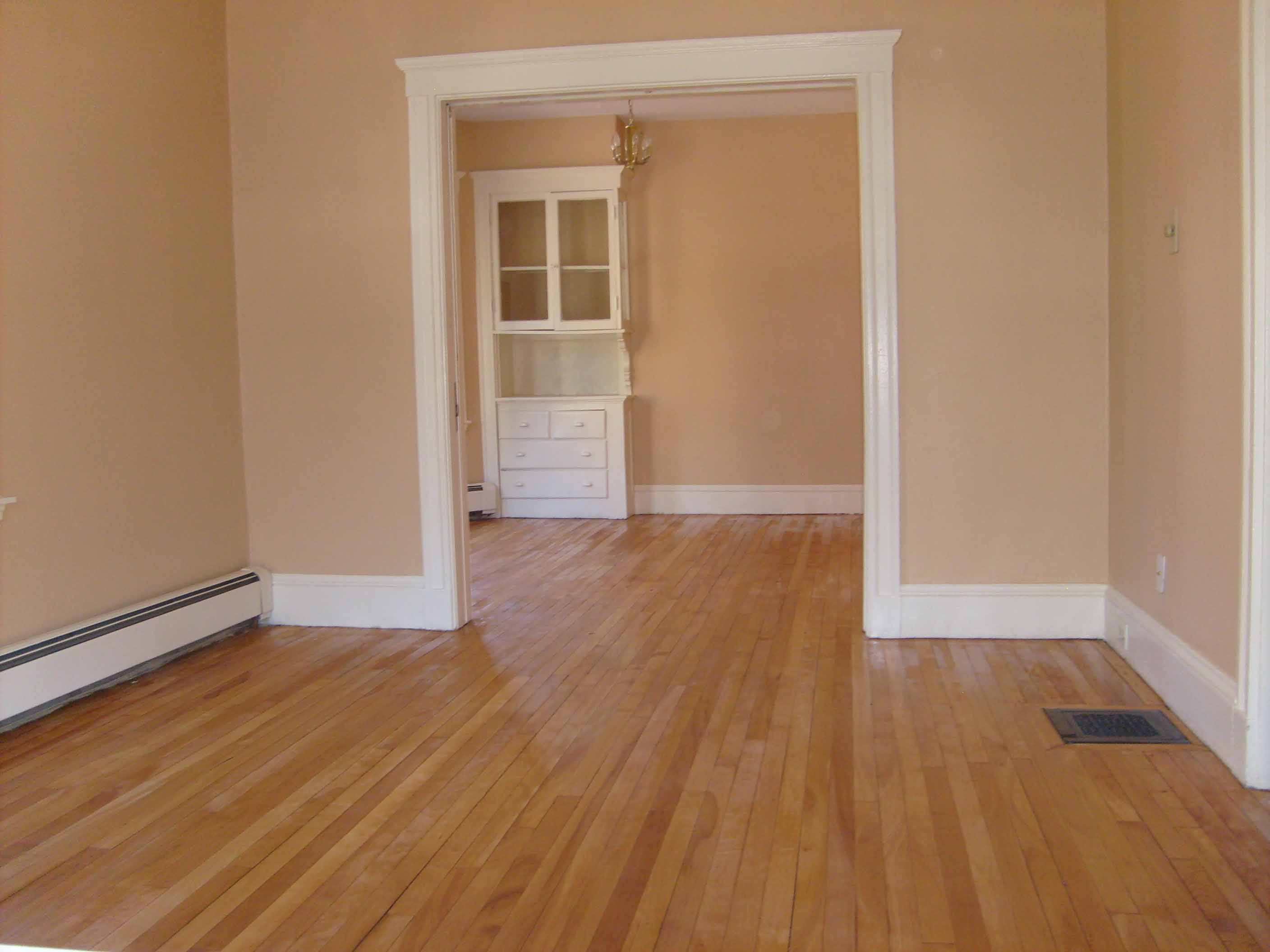 A look into the living room ----->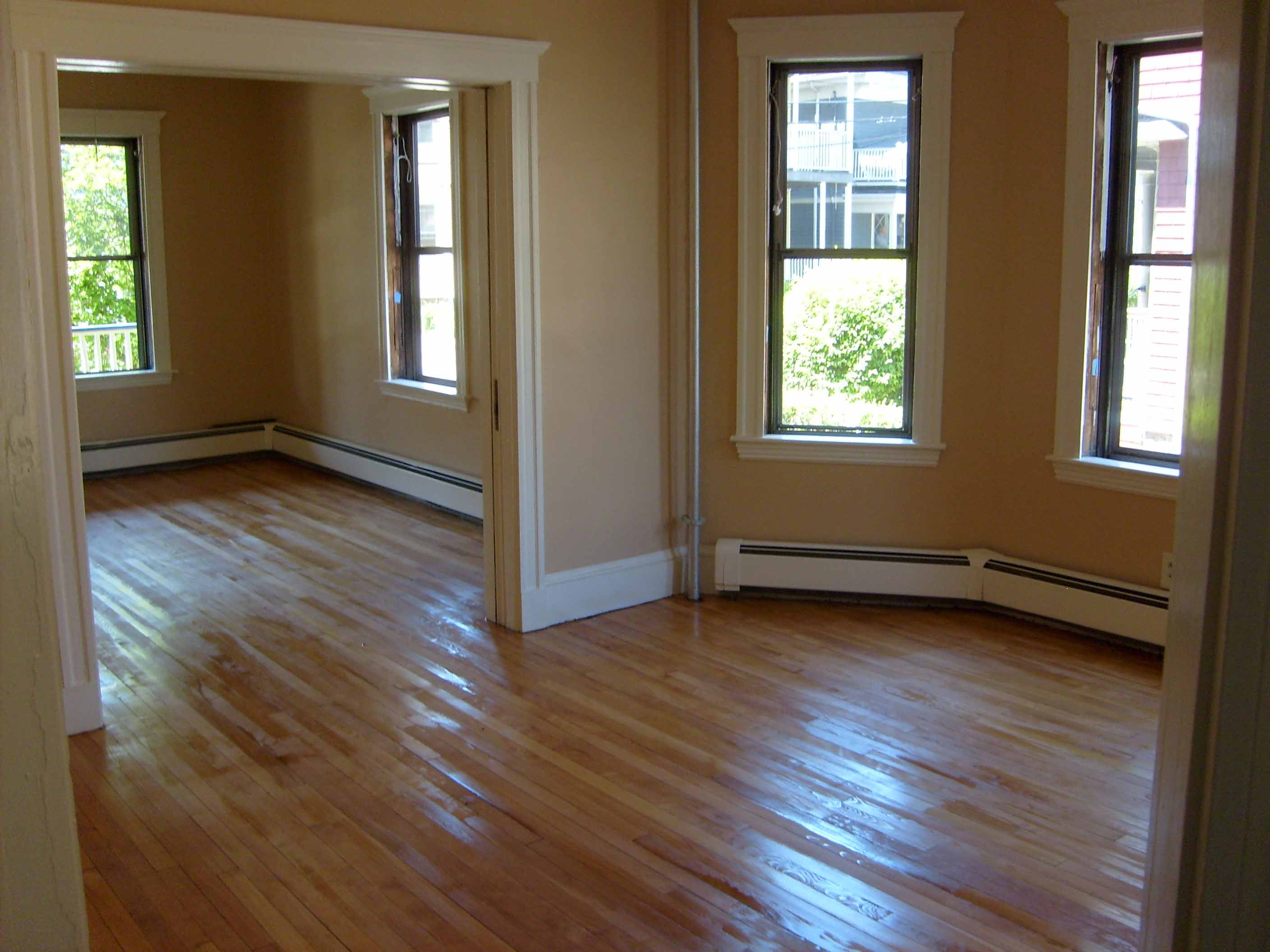 Continue tour into the living room Click Here -----> [or click for all pictures]
Floors shown 1/2 refinished, but they will be beautiful when they are done, before you move in. The
picture also shows the windows out, they are being re-glazed and re-hung now.
Interested?

Call 617-266-8998 or 617-787-4944 or fill in this form and we will call you - ask for Richard or Victoria. You can also email and put "Royal St. Apartment" in the subject line.
Available for a August 1st.