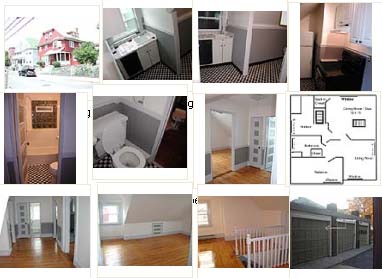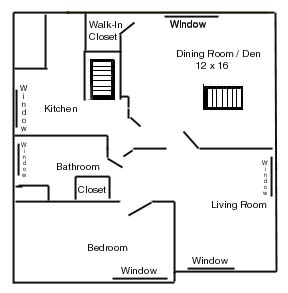 Huge 5 Room 1 Bed Apartment with garage in Allston / Boston 02134.
HAVE A LOOK: Take a virtual tour. CLICK HERE for VIRTUAL TOUR
In this 3 family Victorian house on Royal Street ~850 sq. feet, plus your own private garage.
- Quiet, clean, and close to everything in Allston and Harvard Business School
- Virtually No traffic noise.
- Laundry in basement
- Free on-street parking with no permit required.
- Close to the new Allston library and Library Park
- Easy access on and off the Mass Pike [8 minute ride to the Prudential for $1.25]-
- Near Charles River - Charles River Park
- Walk to the supermarket, Star Market and Stop and Shop
- Walk to Restaurants/ Bars in Allston Village and Harvard Square
- Walk to Green Line, 10 minutes / (Red Line) 15, or take Bus #66, 64, 86, 70, 71 , 57, 501 or 503.
- Use this MBTA Trip Planner to find out how to get to where you work from 51 Royal Street.
- Private garage with remote control door opener.
- Views of the Boston Skyline, Back Bay, Hancock, Prudential, Federal Reserve, Citgo sign, + more: day or night.
Everything was renovated recently with:
- New windows.
- Refinished floors
- Ceramic tile floor in the kitchen and Bathroom
- Tile counters, new cabinets, nice dishwasher, radiant stove, refrigerator.
- New garage door opener.

Rent for $1475/mo. with private garage available* - Available April 1st, 2011
*$1475 for maximum two person occupancy, plus $100/month for optional garage.
[No security / No Fee] First and last month's rent only. No Utilities Included.

HAVE A LOOK: Take a virtual tour. CLICK HERE for VIRTUAL TOUR
----------------
Interested?
Call me now 617-266-8998 Richard or 617-787-4944 - for Victoria.
You can also email and put "Royal St. Apartment" in the subject line.
richard@royal-street.com. We are the owners. You will always deal
directly with us - we are easy to reach & we live next door. We are the
owners.
Available for move in April 1st.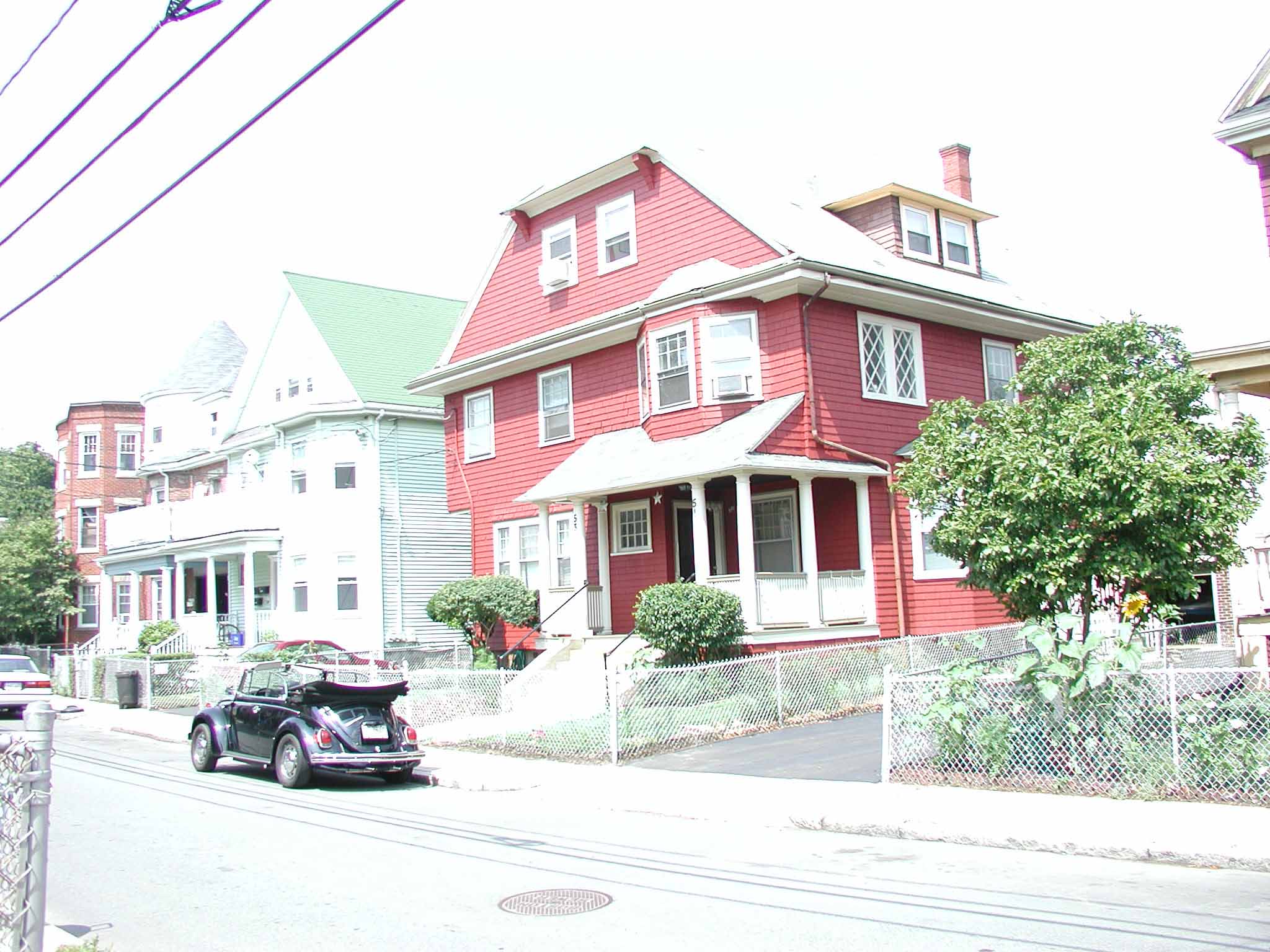 Would you like to know more about Royal Street?
Here is the Royal Street website: http://royal-street.com
----------
Are you from out of town? Allston is West Boston, a part of the city of Boston. Allston is connected to Back Bay and Fenway neighborhoods by Commonwealth Ave., Storrow Drive and the Mass. Pike [90]. As you move from Back Bay to North Allston, or Lower Allston as it is sometimes called, the houses change from traditional brownstone row houses to a mix of 1880 - 1920 Victorian wood houses.
----------
See what past tenants have said about living here:

---------------------------------------------------------
Richard,

You really have been awesome...I will very much miss Royal
Street so thank you for everything you've done for me.
It really was a great place to live!

--Sarah

---------------------------------------------------------
Richard - It's Katie ... from a few years ago!

I was coming up to Boston the weekend of July 14-16...
I will get in touch with you closer to the date if you
are going to be around. Hope all is well with you! Tell
Victoria I said hi!!!

(fyi, 47 Royal Street is still my 'most favorite'
apartment ever!!!)

-Katie

---------------------------------------------------------

Hi Richard and Victoria,

I'm very, very sad to let you know that we will not be renewing
our lease for our apartment.

I really wanted to let you know how much we have really loved being
your tenants, but even more importantly your neighbors. I hope that
I can keep in touch with you and (Victoria...) stop by your garden
in the Fenway once in a while! We can share vegetables and I can
bring some cupcakes.

Best,

Sara (and Chris & Carlos)


---------------------------------
Richard and Victoria,

First, let me say thank you all for being so accommodating. I love my
apartment, and I am truly fortunate to have such considerate and
responsive landlords.

I hope you all have a wonderful holiday that is full of cheer.

Regards,
M -

-----------------------------------
Richard and Victoria,

I had never lived in a place as long as I lived on Royal Street.
Thanks for treating me like family.

Matt
-----------------------------------
HAVE A LOOK: Take a virtual tour of the unit. CLICK HERE for VIRTUAL TOUR
If you are a realtor you can use these photos
- Realtors can show the apartment with 6-24 hours advance notice.
- The owner will pay 1/2 fee for a 1 year lease at list price or higher.
- Do NOT call to ask permission to list the unit - you can list it.
- This listing is CURRENT and there is no additional information available.
- Candidates from realtors must have excellent credit and references.

Use of copyright images is prohibited unless prior express written consent is provided by the owner of royal-street.com. Images for use on realtor pages are for use listing the units published. In no circumstances may other images on this site be used for any other purpose without prior consent. If you have any questions about use of materials, use the contact form below. All of these images are copyright royal-street.com.

Was 223 Was 389